New cashless ticket terminals in buses
16. 01. 2023
Starting from Monday, 16 January 2023, approximately from 2:30 p.m., passengers on city bus lines operated by the Prague Public Transit Company can buy tickets through self-service terminals.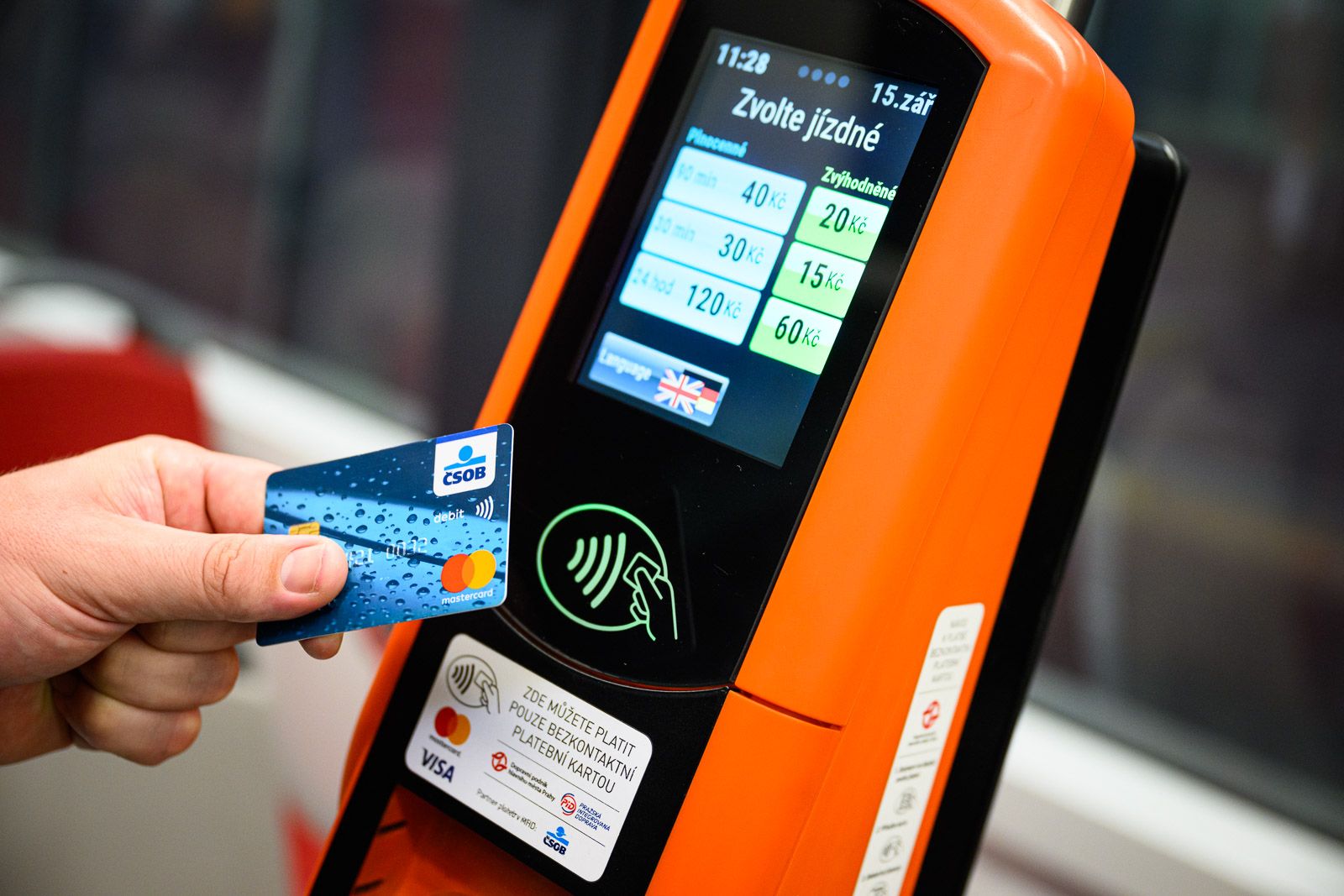 Tickets from the second door
Orange ticket terminals are uniformly located near the second door, regardless of vehicle type. The colour touch screen offers communication in Czech, German and English. The cashless terminal offers single-journey fares or short-term tickets for connections within the territory of the Capital City of Prague, i.e. zones P, B and 0, both for 30 or 90 minutes or 24 hours, including a reduced fare option.
Popular payment instrument
In addition to the newly installed terminals in buses, electric buses and trolleybuses, it has been possible to pay fares with a valid Europay, MasterCard or Visa association debit or credit card for several years in the metro, tram vehicles and the funicular. Using cashless payment to purchase fares is very popular among passengers. This is also evidenced by the growing number of purchases through this method over the past three years:
2020 – 1 858 093
2021 – 2 682 288
2022 – 3 682 288
End of additional sales on urban lines
The installation of ticket terminals ends the additional sale of tickets by drivers on city bus routes, which was effectively cancelled already during the pandemic. The exception is the Airport Express (AE) line with a special tariff and all PID suburban bus lines, where the sale of tickets at the driver's desk, either for cash or cashless, continues without changes.