Because of track repairs, starting on Saturday, 4 July 2020 (beginning of the operation), and ending on Sunday, 12 July 2020 (end of the operation), there is no metro service on line C between the stations Pražského povstání and Hlavní nádraží.
Replacement service:
Replacement bus XC is established in daytime operation on the route Pražského povstání – Vyšehrad – I. P. Pavlova – Muzeum – Hlavní nádraží.
Due to the closure of the Muzeum metro station on line C, direct transfer between lines A and C is not enabled in the station. Please use replacement bus XC or use line B with transfers in stations Florenc and Můstek.
Barrier-free travel:
Due to missing barrier-free exit from the Pražského povstání station, we recommend using bus 135 from the area of Jižní Město (from the stations Roztyly and Chodov) for the journey to the city centre. All connections are ensured by low-floor vehicles.
In the Hlavní nádraží station, passengers using wheelchairs are enabled (after prior agreement with the driver) to exit bus XC in the area at the elevators to the railway station hall.
Changes to bus stops
For bus 134, the Pražského povstání stop is relocated (for the direction of Dvorce approximately by 25 metres forwards, for the direction of Podolská vodárna approximately by 20 metres backwards).

Location of the stops of the replacement bus XC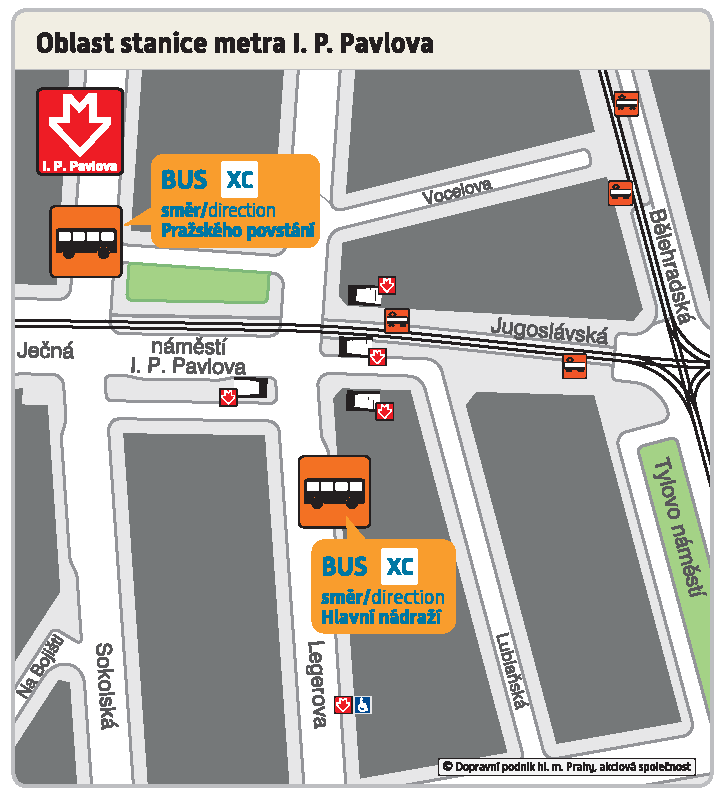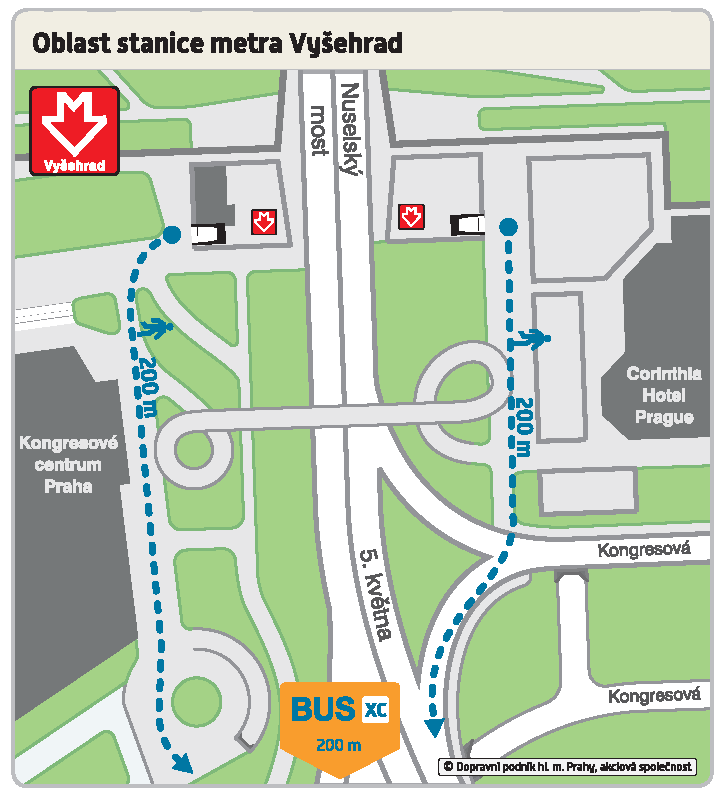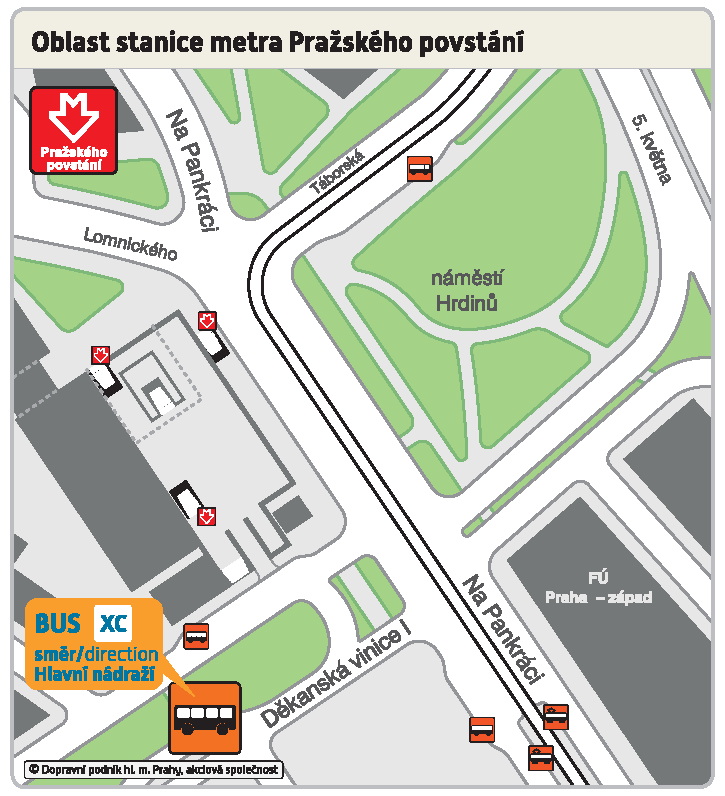 Documents for download
We apologise for potential inconveniences and thank you for your understanding. Further information on the emergency or on the traffic measure will be provided by the telephone information line of the Transit Company on number 296 19 18 17.